Age: 68
Joined: 26 Jan 2007
Posts: 7286
Likes: 10725
Location: Florida
3462895.00 NLN Dollars
Tournament Dollars

---
---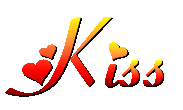 Happy Valentine's Day
Joined: 06 Mar 2009
Posts: 3178
Likes: 3494
1775509.00 NLN Dollars
Tournament Dollars

---
---
So, I deposited 50 at Kudos and played Pulsar and it seemed to go so fast. I was bummed, but then a couple days later (yesterday) I played my "Daily Kudos Credits" of $17 and played sooooo long on the game! I kept winning, but I knew my max cashout was around $400. So, even when I got up to $200, I was thinking of cashing out, but i kept playing and got up to $469!! I contacted support and they confirmed i had made playthrough and was able to withdraw $434.72! I'm super excited because i haven't cashed out in so long!! I trust Kudos, as they have paid me in the past. Good luck, everyone!! We all know these wins are rare! lol
TDTAT
Moderator
Joined: 11 Mar 2006
Posts: 87037
Likes: 28328
Location: Gambleville
646321.10 NLN Dollars
Tournament Dollars

---
---
That's awesome! Congrats to you kaymast24!!


_________________

TDTAT
Moderator
Joined: 11 Mar 2006
Posts: 87037
Likes: 28328
Location: Gambleville
646321.10 NLN Dollars
Tournament Dollars

---
---
I played Pulsar today at Uptown Aces with the music on and you guys are right, it's addictive and awesome! I just meant to test another game (Dr. Winmore) for Jslotter to see if it worked on the download version and it worked. So I headed over to Pulsar I played a few spins at 20 cents and quickly got the old balance of $85 up over $110! I hit a $20 spin at 20 cents so that was nice and played for a while until down to $100. Thanks jslotter!

_________________