Poker Game with Shortest, Tallest, Fattest Europeans 1913
TDTAT
Moderator
Joined: 11 Mar 2006
Posts: 96460
Likes: 40538
Location: Gambleville
2278471.10 NLN Dollars
Tournament Dollars

---
---
"A Game for All" Poker History Picture from 1913



This wonderful photograph was taken in 1913 and it includes the "shortest, tallest, and fattest men from Europe" playing poker. Notice that the large man is actually using two chairs. The tall man is Cornelius Bruns, and he was reported to be around 7'3 or 221 cm. Poker is certainly a game for all shapes and sizes.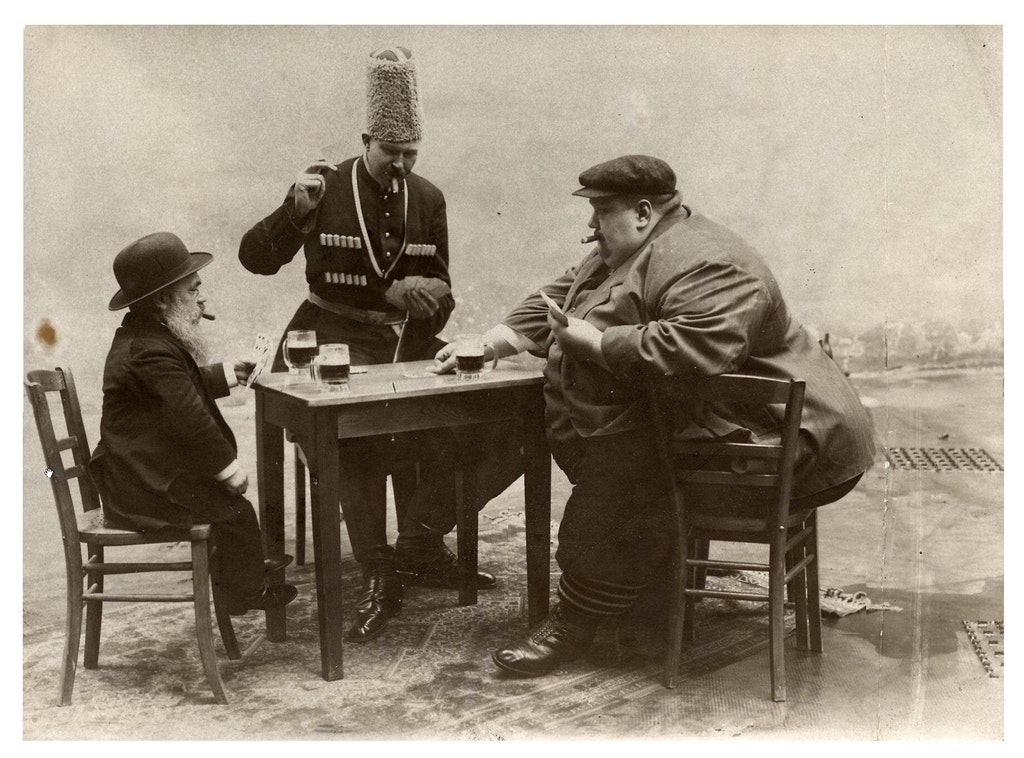 _________________

Age: 54
Joined: 28 Apr 2010
Posts: 13174
Likes: 15266
Location: Reno,Nevada
3951323.00 NLN Dollars
Tournament Dollars

---
---
I love playing poker , i play every week ( wednesday ) with the same players online and it is so much fun. I don't like playing with bully's though....Lmaooo the ones who bluff every hand and bet really big. Am pretty much a straight shooter but that's the fun of the game. I need to grow some balls.....Lmaooo
TDTAT
Moderator
Joined: 11 Mar 2006
Posts: 96460
Likes: 40538
Location: Gambleville
2278471.10 NLN Dollars
Tournament Dollars

---
---
shirlsplay

, Cool! I love to play also!

_________________