Phil Ivey playing the WSOP 2019
TDTAT
Moderator
Joined: 11 Mar 2006
Posts: 96460
Likes: 40538
Location: Gambleville
2278471.10 NLN Dollars
Tournament Dollars

---
---
A good friend of mine was at Phil Ivey's table last night in the World Series of Poker $800 Deep Stack bracelet event. He sent me this picture. Phil has not been around much lately due to legal issues so this is a rare sighting.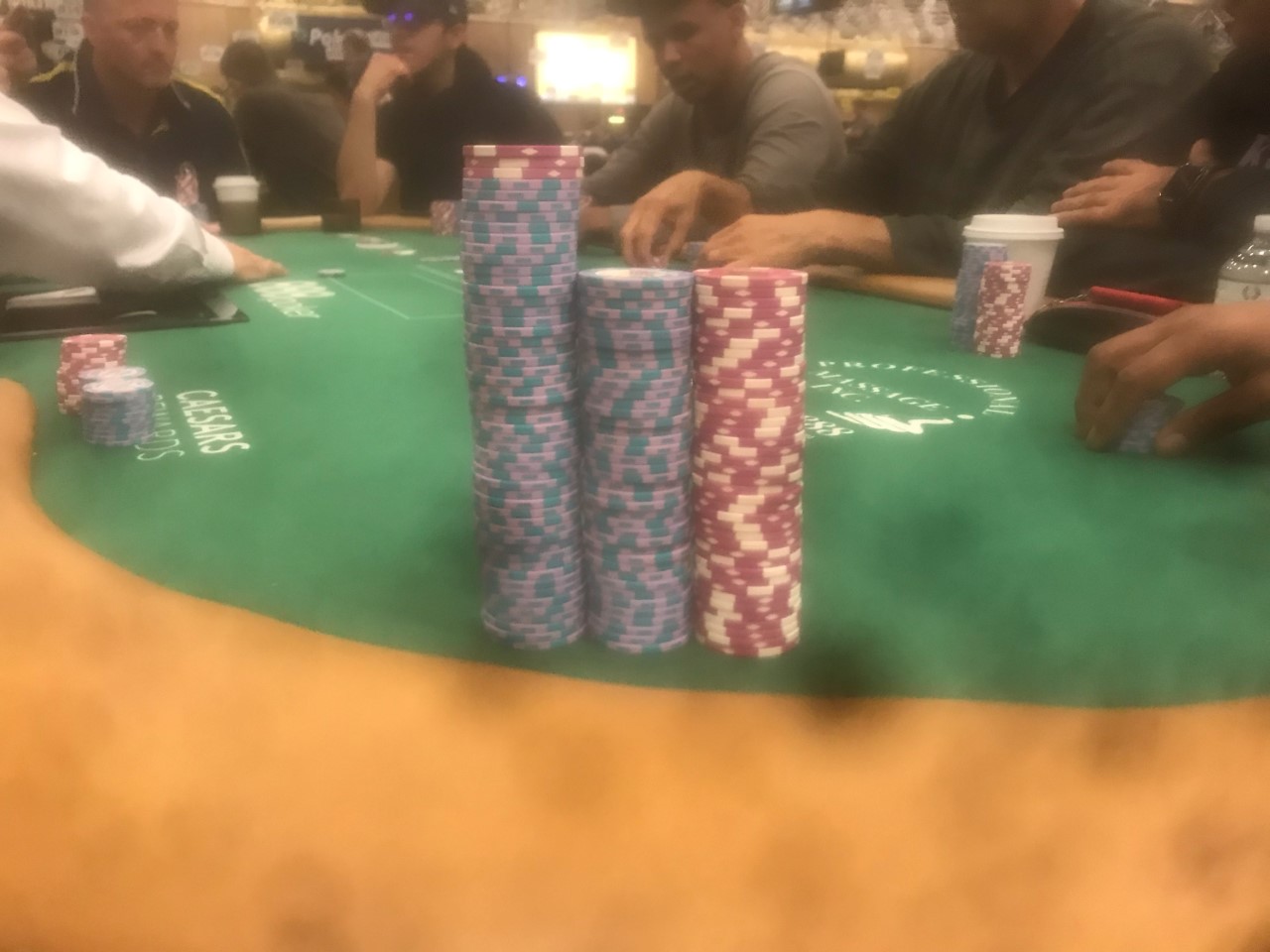 _________________

TDTAT
Moderator
Joined: 11 Mar 2006
Posts: 96460
Likes: 40538
Location: Gambleville
2278471.10 NLN Dollars
Tournament Dollars

---
---
Here is my friend's Phil Ivey story from the WSOP event in the pic above.




This is my Phil Ivey experience:



About 70 players left. $800 Deepstack bracelet event. My stack had been recently damaged. Had 15bbs in the BB.

The hand:

KQ in the bb. Chip lead (60bbs) had raised 2.2x in mid position. He was opening wide......

My hand ~ KQ..... he opened wide enough, I had to rip all in.

His hand ~ J10ss.... he tank calls. My Tournament life at stake.

Dealer (terrible dealer, Asian lady) rips out the board, in this order

Flop J 10 6
Turn Q
River..............6
Lol huuuuuge sigh of relief, I don't flinch, stare up at the ceiling in relief.

Meanwhile. The dealer (definitely shouldn't be dealing bracelet events) thought I lost the pot. She grabs my cards, turns them over, and I'm watching her, in motion of mucking my winning hand.

Mother fuckin Phil Ivey - reaches out, grabs her wrist and points at me. He won the pot.

So yes- Ivey either saved ME from being eliminated on accident, them having to go to the cameras, or a floorman. Regardless, he saved the situation.

Then....wasn't over- the dealer, obviously flustered miscounted my chips, and then his chips. I'm sitting back emotionless as the dealer combines our stacks... the wrong number......we've all seen it. Everything she did was wrong. Considering the moment, her mistakes were magnified.

After her third attempt..... Ivey takes charge. Tells her STOP.
Then ~ quite literally, Ivey reaches into the pot, counts out my double up chips. Took charge and did it himself. Actually reached into the pot and got it correct.

As Ivey is doing this the dealer looks at Ivey and says Sir, you need to relax.

Ivey gives her the death stare and LOUDLY states NO. YOU NEED TO RELAX.

Was so goddamn gangster. Ivey had my back hehe.. Weird spot. LOL it must be impossible for Ivey to not be the ultimate baller 100% of the time. I said Thank you and ultimately got 33rd place.

Not sure if I'll get a 2nd Ivey experience. The Ivey aura is real. Everyone plays HORRIBLE around him (nobody cares about Hellmuth lol) He changes gears a lot. Actually never played a pot with Ivey. And that's just fine.

Glgl. Gonna go late reg something.

Ivey for president. The end.

_________________