NFL Week 9 Odds, Matchups, Analysis: LA Rams @ Saints
TDTAT
Moderator
Joined: 11 Mar 2006
Posts: 99741
Likes: 44706
Location: Gambleville
2826171.10 NLN Dollars
Tournament Dollars

---
---
NFL Week 9 Betting Odds, Important Matchups, and TV Schedule By Christopher B. Watford for NoLuckNeeded.com



In last week's matchup article there were a few games that were incredibly close and some were slightly risky to bet on. For example, the Chiefs would have needed to win by 10 points in their game against the Broncos for you to win your bet, but they only won by 7. On the other hand, the Pats were facing off against the Bills and Intertops had the Bills sitting at +14, predicting an obvious blowout. The Pats proceeded to bully the Bills and beat them by a brutal 19 points. With week eight of football gone, let's take a look at some of the notable matchups for this upcoming week.



LA Rams (-1) @ New Orleans Saints (+1), 11/4



Two of the best teams in football right now and possibly one of the best matchups this weekend: the 8-0 Rams are set to take on the 6-1 Saints this Sunday. Todd Gurley is fresh off a win against the Packers last week - with 195 yards and a TD - he was able to catch anything Jared Goff threw at him and had the Packers' defense running in circles. One of the most exciting things about this matchup is the rushing - for both teams. The Rams are the best rushing team in the league, but on the other hand, the Saints are the best team defending against rushes. The Saints are also blessed with a fantastic RB in Mark Ingram. The odds for this one are so incredibly close that I can't even predict who's going to win. Who do you think will win? Watch for yourself this Sunday on FOX at 4:45 PM ET.

Can the Redskins Win The NFC East?






Green Bay Packers (+5.5) @ New England Patriots (-5.5), 11/4



The main matchup to look out for this Sunday is pretty obvious: Aaron Rodgers and Tom Brady. While their record may not show it, the Packers are one of the top five offenses in the league: ranking fifth in passing and fifth in total yards per game. The Patriots are ranked at 25th in yards given up per game, but Tom Brady finds a way to win. The odds have the Pats winning, at -5.5 but you shouldn't count out Aaron Rodgers. Tune in to NBC this Sunday at 8:20 PM ET.

Tennessee Titans (+5.5) @ Dallas Cowboys (-5.5), 11/5

Two teams with the exact same record will be facing off against each other in a Monday night matchup. While there's not much that's very noteworthy about this game, Amari Cooper will be playing his first game in a Cowboys jersey. A little over a month ago, Amari Cooper went 8/11, a TD and 128 yards. The Cowboys are hoping that Cooper can bring something to the table while they're struggling on the offensive side of the things. The Cowboys are ranked 28th in offense and the Titans are ranked 30th. The Cowboys at least have the third ranked defense in the league, with the Titans at 11th. This is most likely going to be a slow paced, low scoring game of two defenses colliding. Watch this Monday night matchup on ESPN at 8:15 PM ET.


All odds courtesy of Intertops Sports. Betting odds are subject to change.

Check the Patriots vs Packers Betting Odds at Intertops Sports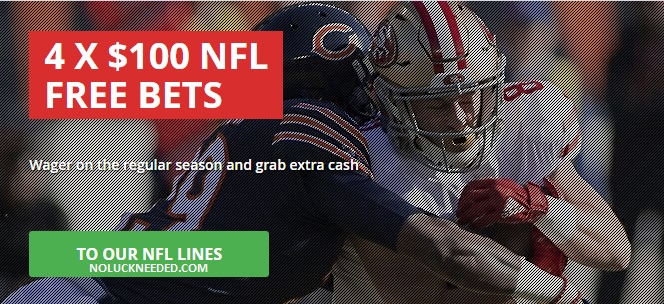 _________________