NFL Week 8 Odds, Matchups, Analysis: Broncos @ Chiefs
TDTAT
Moderator
Joined: 11 Mar 2006
Posts: 96481
Likes: 40572
Location: Gambleville
2283821.10 NLN Dollars
Tournament Dollars

---
---
NFL Week 8 Important Matchups, Betting Odds, TV Schedule By Christopher B. Watford for NoLuckNeeded.com



The NFL season came quick and it's leaving even quicker. We're officially at the halfway point through the season and we're already seeing which teams are the powerhouses and which teams need to work a little harder for next season. The Rams remain undefeated and there are only a handful of teams with a single loss. Week eight is here and we've got some good matchups to look forward to this weekend.



Denver Broncos (+10) @ Kansas City Chiefs (-10), 10/28



The last time that these two teams met it was an absolute nail biter. Patrick Mahomes made himself known around the globe with his improbable 10-point comeback late in the fourth. He was able to throw a 23-yard bullet while on 2nd and 30 to bring the game even closer. On the very next play Mahomes was able to throw yet another bullet pass to Demetrius Harris. All of this happened when the Chiefs were down by three with two minutes left. Will the Chiefs be able to pull off another improbable win like they did in week four? Well, the odds for this one are pretty interesting.

The Chiefs only beat the Broncos by four last time out, but they've been able to beat up on teams and win by a healthy margin. If the Chiefs can keep their high flying, long passing offense up to their normal standard they should be able to win by a decent amount. The Broncos have been hovering around 20 points each game, but the Chiefs have ranged anywhere from 23-45 points. Who knows, the Broncos might come out with a chip on their shoulder and try and slow down Mahomes. Then again very few teams have shown that they can do that. Tune in this Sunday on CBS at 1:00 PM ET and see if the Broncos can win this conference rematch.

Who Will Be the Comeback Kid of the NFL?






New Orleans Saints @ Minnesota Vikings 10/28



While the odds for this NFC matchup have yet to be announced, it's definitely one of the more exciting games to watch over the weekend. Not only are these two teams both in the same conference, they also had an incredibly entertaining playoff game last year. The Vikings have been like Mel Gibson and Danny Glover this year: with a barrage of lethal weapons. But with all of the great players they have, they're going to be hurting while their players are on the sideline hurting. One of the bigger injuries the Vikings are dealing with is the loss of Anthony Barr who notched up 29 tackles and a fumble last year. The Vikings haven't announced if he's going to play, but Barr missed practice alongside Dalvin Cook and Xavier Rhodes.

The Saints are nothing to scoff at either. With a 5-1 record and two elite running backs in Mark Ingram and Alvin Kamara, the Saints are a pretty good running team, to say the least. The odds haven't been posted for this matchup yet due to the Vikings having multiple key players who could potentially miss this game. Head over to our friends at Intertops.eu over the course of the next few days and keep an eye for this Sunday night matchup odds. Game starts this Sunday on NBC at 8:20 PM ET.



New England Patriots (-14) @ Buffalo Bills (+14) 10/29



While division matchups generally are pretty exciting, this one is a little bit lopsided. The Patriots are currently standing tall at the top of AFC East while the Bills are looking up from the bottom. Records aside, there are a few good matchups to watch with these two teams going head to head. Even if you don't follow football, you've probably heard of Patriots' WR, Josh Gordon. I don't know what to say about him aside from "how does he do it?" On the opposite end of the matchup, you have Bill's cornerback, Tre'Davious White. White has been able to shut down quite a few wide receivers this year and he's having himself a pretty spectacular season. Does White have what it takes to slow down the Patriot's offense with Tom Brady at the helm? I'd like to say yes, but it's not very likely. Even if this game is a blowout like the odds are suggesting, it's still worth the watch for that matchup alone. Tune in to ESPN this Monday night at 8:15 PM ET to see if the Bills have what it takes.

All odds courtesy of Intertops Sports. Betting odds are subject to change.

Check the Patriots vs Bills Betting Odds at Intertops Sports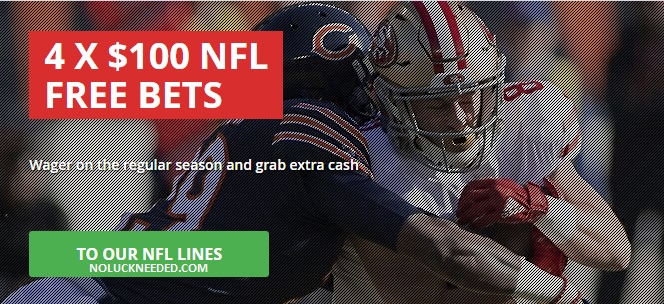 _________________