NFL Week 7 Matchups, Odds, Schedule: Patriots @ Bears
TDTAT
Moderator
Joined: 11 Mar 2006
Posts: 87554
Likes: 29029
Location: Gambleville
743771.10 NLN Dollars
Tournament Dollars

---
---
National Football League Week 7 Important Matchups, Betting Odds, TV Schedule By: Chris Watford for NoLuckNeeded.com



Weíre nearly halfway through the NFL season. Can you believe it? Well, you better believe it because itís already week seven and thereís no turning back now. There is only one undefeated team left after Tom Brady and co. defeated the Kansas City Chiefs. It seems like every week there is a chance for someone to break history and thatís certainly true for this upcoming week. With that said, letís take a look at week sevenís notable matchups.



New Orleans Saints (+2.5) @ Baltimore Ravens (-2.5) 10/21



Previously when I mentioned that history could be broken this week, I was speaking in regards to Drew Brees. Brees has defeated every team in the league throughout his career, except for one: the Baltimore Ravens. If heís able to beat them in this Sunday night game, he will be the third QB of all team to beat every single team in the league. Drew Brees and the Saints had a bye-week for week six, but in week five Drew Brees had an absolutely amazing outing where he stomped the Redskins, throwing 26/29, 3 TDs, and 363 yards. Can Drew Brees break history? Tune in this Sunday to FOX at 4:05 PM ET.

Who Will Win the AFC North?






New England Patriots (-2.5) @ Chicago Bears (+2.5) 10/21



With my own personal biases against the Patriots and Tom Brady aside, what is there to say about them that hasnít already been said? Tom Brady is having a fantastic year and he has multiple weapons to choose from, which should scare opposing teams. He defeated Pat Mahomes and the 5-0 Kansas City Chiefs. Brady boasted stats of 24/35, 340 yards and a touchdown. However, the Bears do have one star player that can put some much needed pressure on Tom Brady: Khalil Mack. Mack can break through any defense in the league and posesses the ability to get into a QBís head and have them constantly looking over their shoulder. With five sacks, four forced fumbles and an interception on the season. Will Khalil Mack and the Chicago Bears have what it takes to take down Tom Brady and the Pats? Watch and see this Sunday on CBS at 1:00 PM ET and see for yourself.



New York Giants (+4) @ Atlanta Falcons (-4) 10/22



While some of you may hate Mondays, you always have one thing to look forward to: Monday Night Football. And while this isnít the most exciting matchup that you could ask for on a Monday night - with both teams being ranked dead last in their respective conferences and having lackluster stats on the season - itís still football. Atlanta has only turned the ball over three times on the season, they are giving up the second most points in the league. Odell Beckham Jr. hasnít been himself this season, to say the least. His longest reception of the season was just over 30 yards and he hasnít made any big plays. Most importantly though: he doesnít have a single touchdown for the entire season. The Falcons however, have rookie RB, Saquon Barkley. Throughout the season Barkley has been fast, powerful and near impossible to take down. Do the Giants have what it takes to grab their second win of the season? Tune in to ESPN this Monday night at 8:15 PM ET.

All odds courtesy of Intertops Sports. Betting odds are subject to change.

Check the Patriots vs Chiefs Betting Odds at Intertops Sports Betting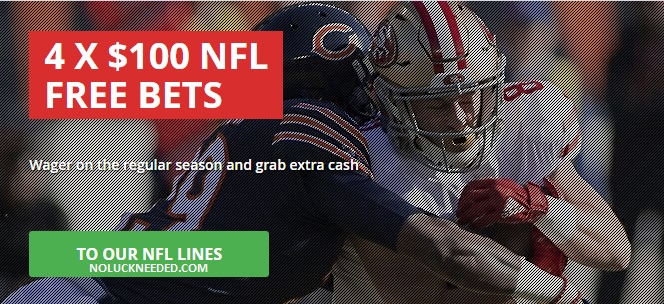 _________________

TDTAT
Moderator
Joined: 11 Mar 2006
Posts: 87554
Likes: 29029
Location: Gambleville
743771.10 NLN Dollars
Tournament Dollars

---
---
Good luck Sunday!

_________________