NFL Week 6 Matchups, Odds, Schedule: Chiefs @ Patriots
TDTAT
Moderator
Joined: 11 Mar 2006
Posts: 80583
Likes: 19136
Location: Gambleville
2294805 NLN Dollars
Tournament Dollars

---
---
National Football League Important Matchups, Betting Odds, TV Schedule Week 6 By: Chris Watford for NoLuckNeeded.com



Weíre a third of the way through the regular season and some teams have continued their dominance and others have stayed right in the middle of the pack. Patrick Mahomes and Kareem Hunt have both continued their stellar performances and continue to be one of the two undefeated teams in the league. Even though the Rams were favored to lose last weekís matchup against the Seahawks, they managed to barely squeak away with a 33-31 win. Week five came - and quickly left - so with that, letís take a look at some of the matchups for week six.



Kansas City Chiefs (+3.5) @ New England Patriots (-3.5) 10/14 Sunday on NBC at 8:20 PM ET



Possibly one of the most exciting games of the weekend and there is a few matchups that you should be keeping your eye on. Of course, you have the major matchup between two star QBs: Patrick Mahomes and Tom Brady. Mahomes has stayed dominant throughout the majority of the season, but he threw his first two interceptions of the season last week and wasnít able to throw a touchdown. Brady had a great outing last week, throwing 33/44, three touchdowns and two interceptions. With Patrick Mahomes slightly struggling last week against the Jaguars he had one person that he can always rely on: Kareem Hunt. Hunt picked up on some of the slack (if you can even call it that) and rushed for 87 yards and was able to get himself a touchdown. See if Mahomes can get back to his usual self and take down the Patriots this Sunday on NBC at 8:20 PM ET.

Who Will Win the AFC Conference?





Pittsburgh Steelers (+2) @ Cincinnati Bengals (-2) 10/14 Sunday on CBS at 1:00 PM ET



With how much Iíve been writing about the powerhouses of the league itís time to take a look at a couple of division rivals. After fear of the possibility of Antonio Brown getting traded has subsided, Steelers QB, Ben Rothlisberger, has stood up for his wide receiver and everything has started to settle down. Thereís no doubting the chemistry between this dynamic duo. The Steelers have won six straight games against the Bengals and while they have a fantastic defense, the Bengals know how to capitalize off every little mistake, turning three turnovers to touchdowns. The odds have this set to be an incredibly close game with the Steelers at +2 and the Bengals at -2. See if the young Bengals can beat their division rivals this Sunday on CBS at 1:00 PM ET.



San Francisco 49ers (+9.5) @ Green Bay Packers (-9.5) 10/15 Monday on ESPN at 8:15 PM ET



Thereís no doubt about it: the 49ers have struggled this season. The odds really arenít doing the single-win 49ers any favors for this game either. With all of the bad news that the 49ers have been handed this season, they have at least a little glimmer of hope: C.J. Beathard. Beathard is the 49ers backup QB who has been able to keep the Ninerís offense at a decent level. Both teams have been struggling with turnovers throughout the season and theyíre hoping that they can both put it to a stop with this game. The 49ers are second in the league in the turnover category, with 11. Will the 49ers be able to reduce their sloppy plays and beat the spread for a win? Watch and see this Monday on ESPN at 8:15 PM ET.

All odds courtesy of Intertops Sports. Betting odds are subject to change.

Check the Patriots vs Chiefs Betting Odds at Intertops Sports Betting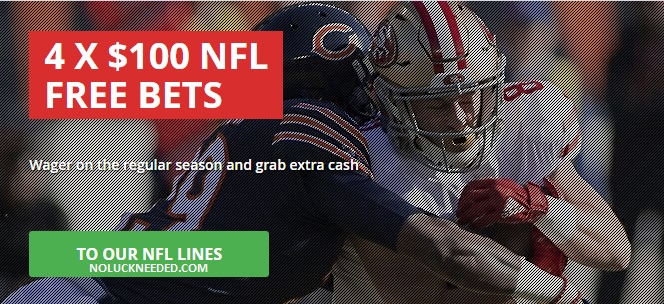 _________________