NFL Notable Matchups and Odds Week 5: Jaguars @ Chiefs
TDTAT
Moderator
Joined: 11 Mar 2006
Posts: 80583
Likes: 19136
Location: Gambleville
2294805 NLN Dollars
Tournament Dollars

---
---
National Football League Important Matchups, Betting Odds, TV Schedule Week 5 By: Chris Watford for NoLuckNeeded.com



Have you heard of a guy named Patrick Mahomes? If not, I don't know what rock you're living under, but you need to find a TV ASAP. I don't know what to say about Patrick Mahomes that hasn't already been said. He already broke a record for the most touchdowns thrown in the first three weeks, so what does he do next? He makes an improbable comeback against the Broncos on 2nd and 30 and leads his team to a 4-0 record. Can Patrick Mahomes keep up with the insane expectations that he's set for himself? Let's take a look at that and this week's NFL matchups.



Jacksonville Jaguars (+3) @ Kansas City Chiefs (-3) 10/7



Through four weeks there's only two undefeated teams left in the league and they definitely weren't the teams I was expecting going into the season: the LA Rams and the Chiefs. As I mentioned prior, Patrick Mahomes has led his team to a 4-0 record and he's looking to make it 5-0 this weekend against the Jags. This is one of the toughest teams that the Chiefs have faced so far with the Jaguars having a near impenetrable defense. While the Broncos defense was spectacular last weekend against the Chiefs, Mahomes found a will and a way and was making highlight plays like it was no big deal. All of the Jags defensive players match up well with the Chiefs offense, but will it be enough to bring the Chiefs their first loss of the season? Tune in this Sunday on CBS at 1:00 PM ET to find out.







LA Rams (+7) @ Seattle Seahawks (-7) 10/7



The undefeated Rams are going to facing off against the Seahawks this Sunday and the Seahawks might have their hands full with this matchup. Seattle has been relying on their running game for a few years now and at first glance you might think that they're the best running team in the league - but they're not. Clocking in at 17th in the league and averaging 105.5 yards a game, they might want to change things up if they want to stand a chance against the 5th best rushing defense in the league. Seattle is going to want to make some changes if they stand a chance of winning this Sunday on FOX at 4:25 PM ET.



Washington Redskins (+6.5) @ New Orleans Saints (-6.5) 10/8



The Saints have an incredibly talented team with multiple players being top 5 in their respective categories. Of course you have Saints QB Drew Brees, but you also have lethal players Mark Ingram, Alvin Kamara and Michael Thomas. The Saints are in a good position considering they can penetrate teams defense with their star RB or they can beat them in the passing game with their wide receivers. The Redskins are right in the middle with their defense but they rank in the lower half for the offensive side of things. If the Redskins can try and utilize their defensive players and slow down Drew Brees and co. then they might stand a chance this Monday on ESPN at 8:15 PM.

All odds courtesy of Intertops Sports. Betting odds are subject to change.
Check the Rams and Seahawks Odds at Intertops Sports Betting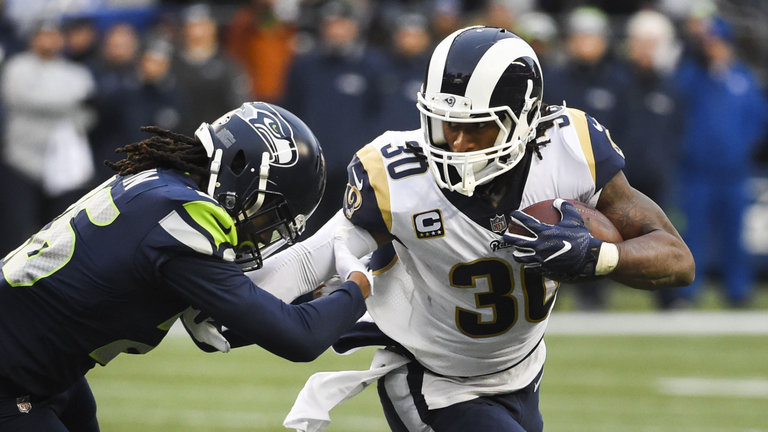 _________________