NFL Notable Matchups and Odds Week 4: Dolphins @ Patriots
TDTAT
Moderator
Joined: 11 Mar 2006
Posts: 80964
Likes: 19665
Location: Gambleville
2369655 NLN Dollars
Tournament Dollars

---
---
National Football League Important Matchups, Betting Odds, TV Schedule Week 4 By: Chris Watford for NoLuckNeeded.com



This season has gotten off to a pretty interesting start. The Vikings, Texans, Falcons and Saints are underperforming while the Browns are sitting on a better record than Tom Brady and the Pats. Whether we're living in some bizzaro alternate reality or the football gods are playing jokes on us, the NFL never ceases to amaze.



Miami Dolphins (+7) @ New England Patriots (-7) 9/30 Sunday CBS at 1:00 PM ET


The undefeated Miami Dolphins will be going up against the 1-2 New England Patriots - never thought I would be saying that, but here we are. The main story of this game is the matchup between Tom Brady and Ryan Tannehill. Tannehill has started off the season surprisingly well, of course leading his team to a 3-0 record, but his last outing against the Raiders was very impressive as well: 17/23, 3 TDs and 289 yards. Tannehill has really been showing what he's worth this season. Tom Brady on the other hand has been, well… Disappointing. Throwing 14/26, 133 yards and 1 TD in a loss against the Detroit Lions last week. See if Tom Brady can attempt to redeem himself in this Sunday's game on CBS at 1:00 PM ET.







Cleveland Browns (+2.5) @ Oakland Raiders (-2.5) 9/30 Sunday at 4:00 PM ET on FOX


This Sunday marks the first time that these two teams have met in nearly three years, and a lot has changed. For starters, the Browns have actually won a game. The Raiders are going to be looking for their first win this Sunday in their hometown, but things are going to prove to be difficult considering they're still missing a key piece in Khalil Mack. Not to mention that the Raiders' O-line has managed to stay lackluster through the first few weeks of the season. See if the Raiders can hobble to their first win of the season this Sunday at 4:00 PM ET on FOX.



Kansas City Chiefs (-4) @ Denver Broncos (+4) 10/1 Monday at 8:15 PM ET on ESPN


The Broncos have one thing on their mind going into this Monday Night Football game: don't let Patrick Mahomes break history. Mahomes already set a record for the most TD passes thrown in the first three games in a season with 13. If Mahomes throws 4 TDs in this matchup against Denver, he will set a record for most TD passes thrown in the first month of the season. Not only does Mahomes have the most TD passes in the league, he has the fewest interceptions in the league with 0. Normally a statistic like this would scare a lot of teams, but not the Broncos. Denver has continuously held their defense at a fantastic standard and they are currently tied at 7th in the league for 9 sacks. Tune in to see if Patrick Mahomes can break history again this Monday against the Denver Broncos defense this Monday at 8:15 PM ET on ESPN.


All odds courtesy of Intertops Sports. Betting odds are subject to change.
Check the Dolphins and Patriots Odds at Intertops Sports Betting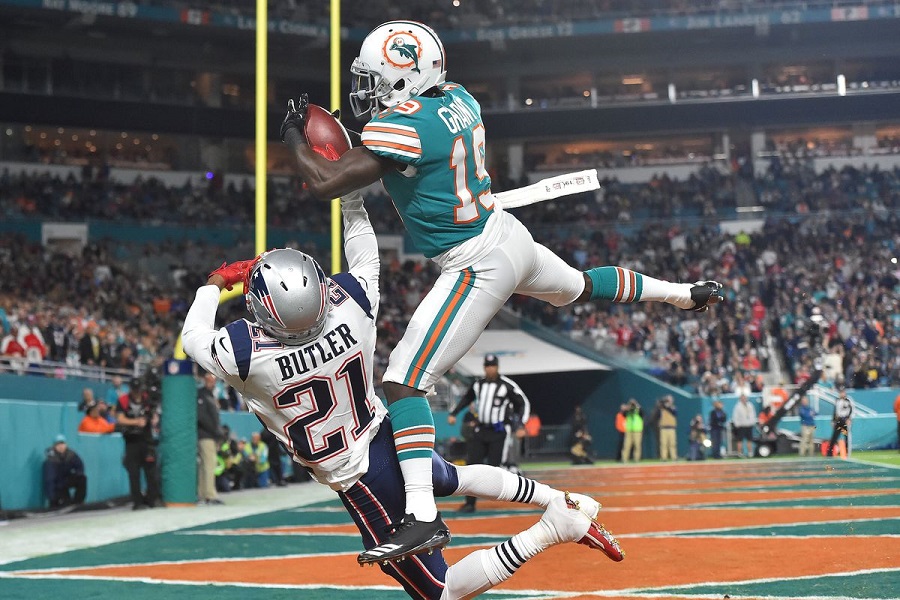 _________________