MLB Weekend Matchups 9/29-9/30 and Who Clinched Playoffs
TDTAT
Moderator
Joined: 11 Mar 2006
Posts: 81601
Likes: 20573
Location: Gambleville
2500105 NLN Dollars
Tournament Dollars

---
---
MLB Weekend Matchups and Playoffs Update 9/29-9/30 By: Chris Watford for NoLuckNeeded.com

We're in the final week of baseball and the chaos of the playoff race is finally starting to die down. The lucky teams have already clinched their playoff berths and the not so lucky teams have already been eliminated. Before we take a look at this weekend's MLB lineups, let's look at which teams have clinched a playoff spot and which teams haven't.



Clinched (As Of 9/26)


Houston Astros, Oakland Athletics, Boston Red Sox, New York Yankees, Atlanta Braves, Milwaukee Brewers, Chicago Cubs.



Eliminated


Seattle Mariners (maybe next year), Tampa Bay Rays, Arizona Diamondbacks, Pittsburgh Pirates, Philadelphia Phillies, Seattle Mariners, Washington Nationals, San Francisco Giants, New York Mets, Minnesota Twins, LA Angels, Cincinnati Reds, Toronto Blue Jays, Miami Marlins, Detroit Tigers, Texas Rangers, Chicago White Sox, San Diego Padres, Kansas City Royals, Baltimore Orioles.

Now with that big list out of the way there are two teams that we should be looking out for in the remainder of this MLB season: the Rockies and the Dodgers. The playoff race has remained pretty competitive over the past month but these two teams have been going down to the wire even to the end of the season. The Rockies currently have a 0.5 game lead over the Dodgers in the NL West. Now that we're all caught up let's take a look at this weekend's notable matchups.



LA Dodgers @ San Francisco Giants 9/29



While there is a possibility that the Dodgers could clinch a playoff berth before this weekend's matchup against the Giants, it's not a guarantee. Every game counts for the Dodgers now that they're sitting 0.5 games behind the Rockies, but this is one of the best matchups that they can get to end the season; with the Giants currently 3-7 in their last 10. Things keep looking up for the Dodgers this weekend with Clayton Kershaw expecting to pitch opposite of Giants pitcher, Dereck Rodriguez. Kershaw has a 13-4 record and 1.20 ERA in AT&T park in his career. Rodriguez is sitting on a 6-4 record and 2.50 ERA on the season. Watch this pivotal game this Saturday at 4:05 PM ET on SNLA or NSBA.



Washington Nationals @ Colorado Rockies 9/30



The Rockies have been on a tear in their last ten games - with a record of 7-3 - and it's the perfect time for them to be on fire. After getting swept in a 3-game series against the Dodgers the Rockies have gone on to win their past six games in terrific fashion. They swept the D-backs in a three game series and then went on to sweep the Phillies with scores of 10-1, 10-3, 14-0. While the Rockies were just beating up on an inferior team in the Phillies, if they can keep their scoring at a similar pace then they should be set for this upcoming week. Pitchers for this weekend's matchup have not been announced yet. Watch this game this Sunday at 3:10 PM ET on MAS2 or ATRM.



St. Louis Cardinals @ Chicago Cubs 9/30



With the chaos of the Dodgers and Rockies standings I almost forgot about the Cardinals and their race for the NL Wild Card spot. The Cards are currently sitting one game back from the Wild Card spot and they're going to have to face off against the Cubs powerhouse to end their regular season. Things haven't been very easy for them over the past few days considering they just got swept by the Brewers, but their playoff hopes are still alive. Jack Flaherty is expected to start for the Cardinals opposite of Mike Montgomery. Flaherty had a decent start in his last outing against the Brewers but eventually walked two and hit a third to load the bases and give up three runs in the sixth inning. Montgomery is sitting on a 5-6 record with a 3.99 ERA for the season, although he did give up five runs in his last outing on Tuesday. Catch this game this Sunday at 3:20 PM ET on FSMW or NSCH.


Bet on the MLB playoffs at Intertops Sports!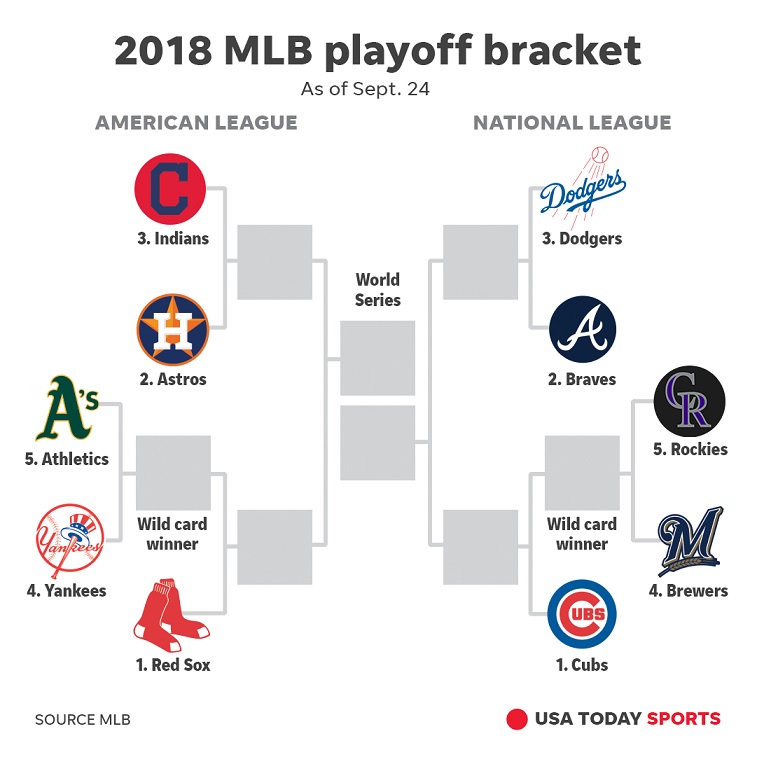 _________________