Five NFL Teams to Look Out For This Year: Texans, Vikings
TDTAT
Moderator
Joined: 11 Mar 2006
Posts: 82973
Likes: 22601
Location: Gambleville
2799278 NLN Dollars
Tournament Dollars

---
---
Five NFL Teams to Look Out For This Year by Christ Watford for NoLuckNeeded.com



This NFL off-season has taken ages but now weíre finally close to another fantastic year of football and another year of talking trash about the Patriots. With some teams going through insane rebuilds and others struggling with injuries, letís look at five teams that should be pretty good this season.



Houston Texans



While the Texans finished with a disappointing record of 4-12 last season, things could have turned out differently if their two best players werenít injured: JJ Watt and Deshaun Watson. Watt was the best player in the league for a few years straight but the main concern has been his health - missing the last two seasons due to injuries. When Deshaun Watson started last season the Texanís averaged a league-best 31 points per game, on the contrary, the Texanís averaged a league-worst once Watson went down, with only 12.9 points per game. Another reason to look out for the Texans this year is that they have one of the easiest schedules in the NFL this year. If, (and this is a huge if) the Texans can stay healthy this season thereís no doubt that they would be able to finish in the top of their division, considering they also have one of the easiest schedules in the league this year.



Minnesota Vikings



What do you think of when you think of the Vikings? If youíre not thinking about Kirk Cousins then you need to get your priorities in order. Cousins has thrown 4,000 yards and 25 touchdowns for the past three seasons - a feat that has only been achieved by two other Vikingís QBs since Ď96. Add a generational talent in Kirk Cousins to one of the best defenses in the entire league and youíve got some serious contenders for next yearís Super Bowl.



Cleveland Browns



Cleveland is back to being the metaphorical punching bag for the sports world - LeBron left and the Browns are still the Browns. Things might be looking up for the Browns this year even if itís just a minor change. After going through a 76ers-esque rebuild they are now full of young talent and with Baker Mayfield may have a real QB this year. Itís practically impossible for Mayfield to be worse than Kirzer, who threw 22 interceptions last year. If things end up going terribly wrong for the Browns this year at least they canít lose more games than they did last season.



Los Angeles Chargers



While thereís not much that Chargers have done differently this year they do have a little bit of developed young talent with Mike Williams who will be in his sophomore year. They still have a roster that doesnít have very many holes or weak spots. The Chargers had virtually no reason to miss the playoffs last year with a record of 9-7, but they were on the losing side of a multi-team tiebreaker. With an 0-4 start the Chargers went on to win six of their last seven games but lost a couple of games due to botched field goals. The Chargers have no reason to be any worse next year.



Indianapolis Colts



A common theme in this list is most of these teams are missing their key players and itís not any different for the Colts. The Colts have been missing their star QB, Andrew Luck since 2016 and have recently replaced a large part of their coaching staff. The Colts were horrendously bad in the second half of games when they were outscored by 118 points but lucky for them, Andrew Luck has a good track record in the 4th quarter. With Luck coming back to the roster they shouldnít blow as many second half leads and should have a little bit more luck in this upcoming season.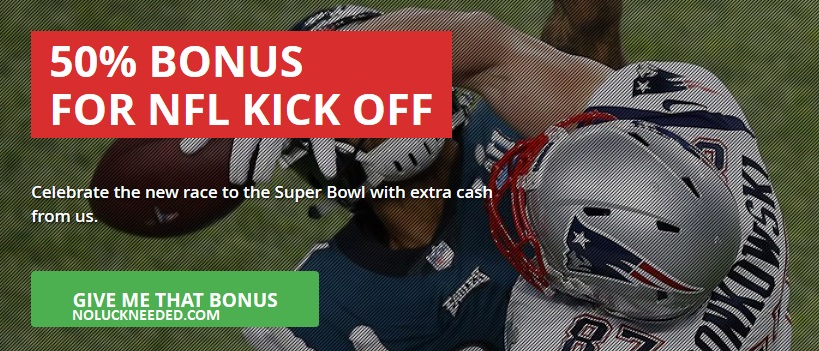 _________________