Joined: 11 Mar 2006
Posts: 99860
Likes: 44836
Location: Gambleville
2840821.10 NLN Dollars
Tournament Dollars

---
---
Fair Go Casino No Deposit Casino Bonus Codes September 2023 - Free Chips, Free Spins, Casino bonuses, Magazine Freebies



Have some fun this September with NoLuckNeeded.com's no deposit casino codes, free chips, freebies, and magazine free spins from Fair Go Casino! Redeem the September 2023 no deposit codes listed below to claim your free chips and free spins this month. Keep an eye on this thread for new September 2023 no deposit required coupons and 2023 free chips that will be added to the list as they are released. Please share any Fair Go Casino September 2023 no deposit codes that you find. Please remember that terms and conditions apply to all casino bonus codes and players are usually not allowed to redeem two free no deposit bonus codes in a row. Most countries including France, Australia, and the US are welcome at FairGo Online Casino except: Moldova, Israel, UK. The seven US states may be excluded from registration. Good luck!



Fair Go Casino $5 Free Chip SIGN UP BONUS for New Players:

Register your new Fair Go Casino account after clicking the banner below and then redeem the coupon code FAIRGO5 in the coupon section of the casino cashier to claim your $5 free chip, no deposit required bonus. Please read the bonus terms and conditions on the casino's website before you play.

Claim the Latest 2023 No Deposit Codes at Fair Go Casino




Fair Go Casino $5 Free Chip Sign-Up Bonus for Players from NoLuckNeeded! Coupon:

FAIRGO5 or NLN5BTC


Valid for new noluckneeded.com players who register after clicking the banner above. Standard free bonus rules apply. $50 maximum cashout. 60x wagering on slots. $10 max bet.

Fair Go Casino Free Contest September 2023 @ NoLuckNeeded

with $25 Cash Prizes


2x$25 USD Winners *No Deposits or account required to enter

Fair Go Magazine $50 Free Chip No Deposit Code:

FAIRGOX11


30 NOVEMBER 2023. Bonus terms: This bonus does not require a deposit, however if you redeemed one or more free bonuses consecutively, you should deposit before you redeem another freebie | This bonus has a maximum cash out of $250 | This bonus can be redeemed once | Note the max bet rule | General terms apply.

Fair Go Magazine 25 Free Spins Cash bandits Museum Heist No Deposit Code:

ARTIST


30 NOVEMBER 2023. Bonus terms: This bonus does not require a deposit, however if you redeemed one or more free bonuses consecutively, you should deposit before you redeem another freebie | This bonus has a maximum cash out of $180 | This bonus can be redeemed once | Note the max bet rule | General terms apply. Thanks to Sequesta21 for the code!

Fair Go Magazine $25 Free Chip No Deposit Code:

GRAVEYARD-3


30 NOVEMBER 2023. Bonus terms: This bonus does not require a deposit, however if you redeemed 2 or more free bonuses consecutively, you should deposit before you redeem another freebie | This bonus has a maximum cash out of $180 | This bonus can be redeemed once | Note the max bet rule | General terms apply. Thanks to Sequesta21 for the code!

Fair Go Magazine 40 Free Spins PayDirt No Deposit Code:

I-SPOT-7


30 NOVEMBER 2023. Bonus terms: Deposit in last 60 days required. if you redeemed one or more free bonuses consecutively, you should deposit before you redeem another freebie | This bonus has a maximum cash out of $180 | This bonus can be redeemed once | Note the max bet rule | General terms apply. Thanks to Sequesta21 for the code!

Fair Go Casino Magazine $50 Free Chip Puzzle No Deposit Code:

MASTER


Standard free bonus Terms apply. Thanks to Scoot385 for the code.

Fair Go Casino $25 Free Chip for September 2023 Depositors! Coupon Code:

YOURFREE25


Valid for players with at least one deposit in September 2023. $100 maximum cashout. $10 maximum bet. Standard free bonus rules apply. Redeem the coupon code in the casino cashier. Do not use two free bonuses in a row.

Fair Go Casino 150% DAILY September bonus + 50 spins Code:

GOTM0923


Bonus terms: Minimum deposit is $30 | There is no maximum cashout limit applied to this bonus | Maximum bonus amount is $3000 | Bonus can be redeemed twice daily until the end of the month | General terms apply.

Fair Go Casino 25 Free Spins Monday! Coupon Code:

MARI-25


Deposit between Saturday and Monday and Get 25 Free Spins every Monday! Free Spins Game: Mariachi 5. $50 minimum deposit. Standard free bonus rules apply. 60x wagering. $10 max bet.



$8,888 Elixir of Fortune tournament at Fair Go Casino!


Take a glug from our Elixir of Fortune tournament, go in the running to score $8,888 in prizemoney! Just join, spin Halloween Treasures and watch the dosh roll in. We'll even chuck in 5,000 free credits!

Fair Go 30 FREE Spins No Deposit Code:

HIGHSSEAS


Expires 10th of October 2023, or later! Bonus terms: This bonus does not require a deposit, however if you redeemed one or more free bonuses consecutively, you should deposit before you redeem another freebie | This bonus has a maximum cash out of $180 | This bonus can be redeemed once | Note the max bet rule | General terms apply.

Fair Go 10 FREE Spins Legend of the High Seas No Deposit Code:

LEGEND-BLOG


Expires 10th October 2023, or later. Game: Legend of the High Seas. Bonus terms: This bonus does not require a deposit, however if you redeemed one or more free bonuses consecutively, you should deposit before you redeem another freebie | This bonus has a maximum cash out of $180 | This bonus can be redeemed once | Note the max bet rule | General terms apply.

Fair Go 300% bonus + 20 spins min. dep. is $99 CODE

CAPTAIN


bonus CAPTAIN expires September 28th! Game: Legend of the High Seas; Bonus terms: No max. cashout limit applies to deposit bonuses | Deposit bonuses can be redeemed 3 times | General terms apply.

Fair Go 150% bonus + 40 spins min. dep. is $40 CODE

SEA-LEGEND


Game: Legend of the High Seas Bonus terms: No max. cashout limit applies to deposit bonuses | Deposit bonuses can be redeemed 3 times | Expires October 10h, 2023 | General terms apply.

Ozwin, Uptown Aces, Fair Go 40 FREE Spins Gem Fruits No Deposit Code:

HIGHSEAS40


Claim September 28th - October 4th, 2023, or later. Game: Legend of the High Seas; Bonus terms: This bonus does not require a deposit, however if you redeemed one or more free bonuses consecutively, you should deposit before you redeem another freebie | This bonus has a maximum cash out of $180 | This bonus can be redeemed once | Note the max bet rule | General terms apply.

Uptown Aces Casino 300% Welcome Bonus up to $3000 + 30 Spins on Legend of High Seas Code:

HIGHSEAS300


Claim September 28th - October 4th, 2023, First Deposit only Min. deposit: $20 / Wagering requirements: 30x bonus and deposit; 20x free spin wins / No max. cashout / for New Players

Fair Go Casino 50 Free Spins Thai Emerald Loyalty Bonus Code:

KD-SEAGULL


Expires 2 October 2023. Valid for depositors "this month". Fair Go T&C apply. Loyalty Bonus from Kevin the Koala! $180 maximum cashout. Max bet rule applies. Do not claim two free bonuses in a row.

Ozwin, Uptown Aces, Fair Go 20 FREE Spins Gem Fruits No Deposit Code:

FRUITS20


Claim 14-20 September 2023, or later. Game: Gem Fruits; Bonus terms: This bonus does not require a deposit, however if you redeemed one or more free bonuses consecutively, you should deposit before you redeem another freebie | This bonus has a maximum cash out of $180 | This bonus can be redeemed once | Note the max bet rule | General terms apply.

Fair Go Casino 300% Welcome Bonus up to $3000 + 50 Spins on Gem Fruits Code:

FRUITS300


Valid September 14-20, 2023. First Deposit only Min. deposit: $20 / Wagering requirements: 30x bonus and deposit; 20x free spin wins / No max. cashout / for New Players

Fair Go Triple your deposit! min. deposit $50 CODE

NEWSEAS


Terms: No max. cashout applies to deposit bonus | Bonus expires on September 27th, 2023 | Redeem bonus 3 times | General T&C apply.

Fair Go Casino 20 Free Spins Secret Symbol Loyalty Bonus Code:

KD-WEIRDPLACE


Expires 25 September 2023. Valid for depositors past 5 days. Fair Go T&C apply. Loyalty Bonus from Kevin the Koala! $180 maximum cashout. Max bet rule applies. Do not claim two free bonuses in a row.

Fair Go 10 FREE Spins GEM FRUITS No Deposit Code:

GEM-BLOG


Expires 26th September 2023, or later. Game: Gem Fruits! Bonus terms: This bonus does not require a deposit, however if you redeemed one or more free bonuses consecutively, you should deposit before you redeem another freebie | This bonus has a maximum cash out of $180 | This bonus can be redeemed once | Note the max bet rule | General terms apply.

Fair Go MYSTERY FREE Spins GEM FRUITS No Deposit Code:

GEMSPINS


Expires 26th September 2023, or later. Game: Gem Fruits! Bonus terms: This bonus does not require a deposit, however if you redeemed one or more free bonuses consecutively, you should deposit before you redeem another freebie | This bonus has a maximum cash out of $180 | This bonus can be redeemed once | Note the max bet rule | General terms apply.

Fair Go 200% bonus + 40 spins min. dep. is $50 CODE

FRUITYFUN


Bonus terms: No max. cashout limit applies to deposit bonuses | Deposit bonuses can be redeemed 3 times | Ends September 26th, 2023 | General terms apply.

Fair Go 150% bonus + 60 spins min. dep. is $30 CODE

RIPEGEM


Bonus terms: No max. cashout limit applies to deposit bonuses | Deposit bonuses can be redeemed 3 times | Expires September 26th, 2023 | General terms apply.



$7000 Paws and Claws Freeroll at Fair Go Casino! Start with 250 credits


Terms: Starts August 24th | Max. players 17,000 | Prize pool $7,000 | Free entry | Add-on $16.00 | Featured Game: Big Cat Links | Terms and conditions apply.

Fair Go Casino $10 Free Chip Loyalty Bonus Code:

KD-LEAVES


Expires 18 September 2023. Valid for depositors past 2 days. Fair Go T&C apply. Loyalty Bonus from Kevin the Koala! $180 maximum cashout. Max bet rule applies. Do not claim two free bonuses in a row.

Fair Go Casino 77 free spins are waiting for you! Code:

NEON77S


Get 77 spins! Bonus terms: Bonus is valid if at least one deposit has been made in September | Maximum cashout is $180 | Bonus can be redeemed one time and is valid until September 11th | Featured Game: Neon Wheel 7s | General terms apply.

Fair Go Casino $10 Free Chip for Depositors Today! Bonus Code:

STAR10


Expires ? . Valid for depositors today. Fair Go T&C apply. Loyalty Bonus! $180 maximum cashout. Max bet rule applies. Do not claim two free bonuses in a row.

Fair Go Casino 40 Free Spins Masks of Atlantis Koala Loyalty Bonus Code:

KD-HOLIDAYTRIP


Expires 11 September 2023. Valid for depositors this month. Fair Go T&C apply. Loyalty Bonus from Kevin the Koala! $180 maximum cashout. Max bet rule applies. Do not claim two free bonuses in a row.

Fair Go 200% bonus + 30 spins on Legend of Helios CODE

LEGENDARY-DAD


Fair Go 200% bonus + 25 spins on Storm Lords CODE

LORD-DAD


Fair Go $25 free bonus no deposit needed! CODE

THEBESTDAD


Terms: Min. deposit for deposit bonuses is $50 | No max. cashout limit applies to deposit bonuses | Deposit bonuses can be redeemed in any order | Max. cashout for a freebie is $180 | Bonuses can be redeemed one time and are valid until Monday | General terms apply.

Fair Go 10 FREE Spins Samba Jackpots No Deposit Code:

SAMBA-BLOG


Expires 12th September 2023, or later. Game: Samba Jackpots Bonus terms: This bonus does not require a deposit, however if you redeemed one or more free bonuses consecutively, you should deposit before you redeem another freebie | This bonus has a maximum cash out of $180 | This bonus can be redeemed once | Note the max bet rule | General terms apply.

Fair Go 31 FREE Spins Samba Jackpots No Deposit Code:

GLITZY31


Expires 12th September 2023, or later. Game: Samba Jackpots Bonus terms: This bonus does not require a deposit, however if you redeemed one or more free bonuses consecutively, you should deposit before you redeem another freebie | This bonus has a maximum cash out of $180 | This bonus can be redeemed once | Note the max bet rule | General terms apply.

Fair Go 100 Samba Jackpot spins Added minimum deposit $35 Coupon

RIO-SPINS


Fair Go 50% bonus + 50 spins min. dep. is $30 Coupon

SAMBABOOST


Bonus terms: No max. cashout limit applies to deposit bonuses | Deposit bonuses can be redeemed 3 times | Expires on September 12th | General terms apply.

Ozwin, Uptown Aces, Fair Go 30 FREE Spins Samba Jackpots No Deposit Code:

SAMBA30


Expires 6 September 2023, or later. Game: Samba Jackpots; Bonus terms: This bonus does not require a deposit, however if you redeemed one or more free bonuses consecutively, you should deposit before you redeem another freebie | This bonus has a maximum cash out of $180 | This bonus can be redeemed once | Note the max bet rule | General terms apply.

Fair Go casino 300% Welcome Bonus up to $3000 + 30 Spins on Samba Jackpots Code:

SAMBA300


First Deposit only Min. deposit: $20 / Wagering requirements: 30x bonus and deposit; 20x free spin wins / No max. cashout / Aug 31 - Sep 6 / New Players

Fair Go 200% bonus + 30 spins min. dep. is $60 CODE

CARNIVAL


Bonus terms: No max. cashout limit applies to deposit bonuses | Deposit bonuses can be redeemed 3 times | If you have September 12th | General terms apply.

Fair Go 135% bonus + 40 spins min. dep. is $25 CODE

BOOGIE


Bonus terms: No max. cashout limit applies to deposit bonuses | Deposit bonuses can be redeemed 3 times | If you have September 12th | General terms apply.
Fair Go Casino 115 Free Spins with $25+ Deposits Code:

DESERT-WIN


Be the next winner, grab 115 free spins on Desert Raider! Start winning with just $25 min. deposit. Terms apply. Pokies/Slots only wagering requirements and max bet rules. Email offer Valid 31 August 2023 until ?

Fair Go Casino Magazine $50 No Deposit Bonus Code:

SPLENDID


Expires 31 August 2023. For play on slots and pokies only. Wagering: 60xB Max cash out: $180 Use the bonus code at the cashier to redeem it. If you have redeemed two or more consecutive free bonuses, a deposit is required to redeem another free bonus Consecutive free bonus redemption is not allowed. Thanks to Sequesta21 for the code!

Fair Go Casino Magazine 25 Free Spins Bonus Code:

SUPERB


Bonus: Free Spins Game types: Slots Players: Expires 2023-08-31 (Still Active) WR: 60xB Max cash out: $180 No several consecutive free bonuses are allowed. If you have redeemed two or more consecutive free bonuses, a deposit is required to redeem another free bonus Consecutive free bonus redemption is not allowed

Fair Go Casino Magazine 45 Free Spins Bonus Code:

I-SPOT-5


Ends 31 August 2023. Only players who have made a deposit in the last 2 months can redeem this bonus. Bonus: Free Spins Game types: Slots Players: Expires: 2023-08-31 Wagering: 60xB Max cash out: $180. If you have redeemed two or more consecutive free bonuses, a deposit is required to redeem another free bonus Consecutive free bonus redemption is not allowed

Fair Go Lighthing Bitcoin offer: 100% bonus + 25 free spins on Nova 7s. Code:

BTC-5


Bonus terms: Minimum deposit is $5 | There is no maximum cashout limit applied to this bonus | Maximum bonus amount is $3000 | Bonus can be redeemed one time until the end of August 2023| General terms apply.

Fair Go Casino 30 Free Spins Icy Hot Multi Game! Koala Loyalty Bonus Code:

KD-HOLIDAYTRIP


Expires 5 September 2023. Valid for depositors past 3 days. Fair Go T&C apply. Loyalty Bonus from Kevin the Koala! $180 maximum cashout. Max bet rule applies. Do not claim two free bonuses in a row.

Fair Go 200% bonus + 35 spins on 5 Wishes Code

ENTERDRAW


Min. deposit: $50 Terms: Each bonus can be redeemed 3 times a week and is valid until end of the month | No max. cash out applies to deposit bonuses | To guarantee participation in the Fair Draw at least $500 should be deposited from Friday to Thursday | Winners are contacted via email every Friday | General terms apply

Fair Go 250% bonus + 77 spins on Tarot Destiny Code

ENTERDRAW2


Min. deposit: $100 Terms: Each bonus can be redeemed 3 times a week and is valid until end of the month | No max. cash out applies to deposit bonuses | To guarantee participation in the Fair Draw at least $500 should be deposited from Friday to Thursday | Winners are contacted via email every Friday | General terms apply

Fair Go 150% bonus + 30 spins on Cash Bandits 2 Code

ENTERDRAW3


Min. deposit: $40 Terms: Each bonus can be redeemed 3 times a week and is valid until end of the month | No max. cash out applies to deposit bonuses | To guarantee participation in the Fair Draw at least $500 should be deposited from Friday to Thursday | Winners are contacted via email every Friday | General terms apply

Fair Go $50 no deposit bonus fill out the survey Code :

FAIRGOXSURVEY


Thanks to HunterM26 for sharing the code! Standard terms apply. Do not claim 2 free bonuses in a row. $180 max cashout. 60x slots playthrough. $10 max bet.

Fair Go Casino X MAGAZINE $20 NONOGRAM Free Chip Code:

CHERRIES


Fair Go Magazine code for recent depositors. Standard free bonus rules apply. $50-$180 maximum cashout. 60x wagering on slots. $10 max bet. Thanks to toocool for sharing the code!



Fair Go Casino Friday Free Chips Fair Draw!


Every Friday you get a chance to win a free bonus reward between $50 and $500. In order to qualify, make sure you deposit each week between Friday and the following Thursday. Want to join? Simply make deposit. Winners will be contacted via email every Friday | General terms apply.

Fair Go Wheel of Fortune -

Spin Here

-
$5 free bonus Play any pokie you like! CODE:

FG-WOW

*Bonus Terms Apply
Spin Fair Go Casino's Bonus Wheel! You have unlimited spins to find the perfect bonus. Then copy/paste the coupon code and head over to Fair Go Casino to get some action!

20 -30 Free Spins for Depositors! Coupon Codes

May Expire or activate anytime


Standard free bonus rules apply. Redeem the coupon code in the casino cashier. Do not use two free bonuses in a row. New: SPARKYFREE20 1. 20ACHILLES 2. 20GEMTOPIA 3. 20KUNGFU 4. KUNGU-50* 5. LABAMBA-20 6. PANDA-15 7. SANGUO-20 8. 20CLEO 9. 20PURRFECT 10. 20RICHES 11. 20FUCANG 12. 20BUBBLE 13. 20BUBBLE2 14. 20MEGA 15. 20DRAGONS 16. 20SWEET 17. EAGLE-20 18. FANTASY-20 19. 20SECRET 20. SECRET-20 21. 20WITCH 22. 20SWINDLE (only redeemable once) 23. 20POPINATA

NoLuckNeeded Exclusive 300% Bitcoin Bonus + 60 Free Spins! Coupon Code:

NLN300BTC


No Maximum Cashout! Free Spins Game: varies; AUD$20 Minimum Deposit. Bonus terms and wagering requirements apply, please check the casino's website for details. Ongoing offer.



New Deposit Method – eZeeWallet at Fair Go, Uptown Pokies


Customers from some countries can now Deposit and Withdraw with eZeeWallet at Fair Go Casino &Uptown Pokies


Available to Countries:

Australia, Austria, Belgium, Brazil, Colombia, Cyprus, Czech Republic, Denmark, Estonia, Finland, France, Germany, Greece, India, Ireland, Italy, Latvia, Lithuania, Mexico, Netherlands, Norway, Peru, Poland, Portugal, Slovakia, Spain, Sweden, Switzerland


Limits

Deposit: $10 – $2500 Withdrawal: $100 – $2500

Play New Samba Jackpot Pokies with No Deposit Bonus Codes at Fair Go Casino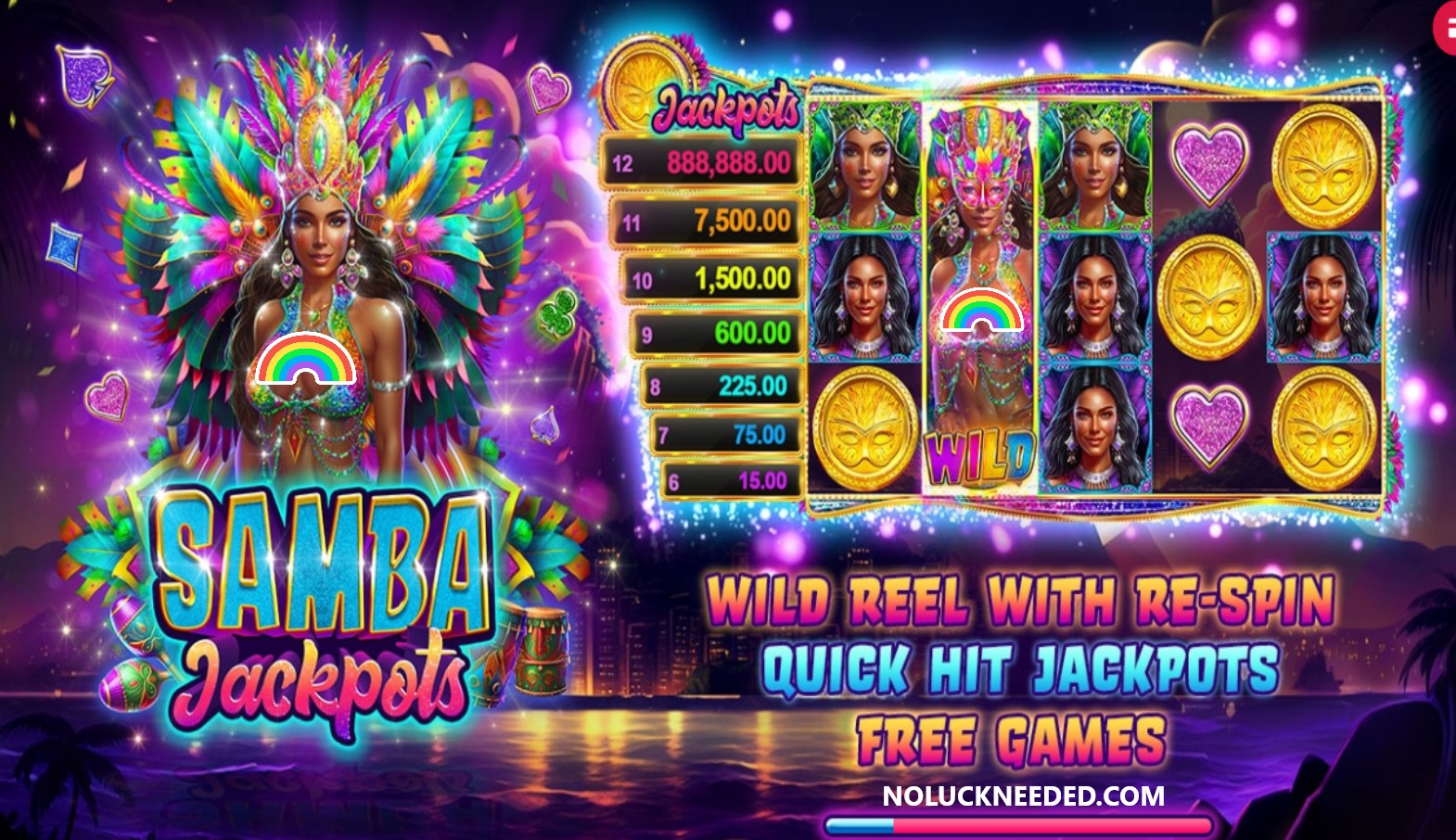 Fair Go Casino Secure Banking:


Payments are made in 48-72 hours! Deposit Options: Credit Card, Neteller, Skrill, Paysafecard, Bitcoin; Withdrawal Options: Neteller, Skrill, Bankwire, Bitcoin, POLI, NEOSURF



Fair Go Casino Reviews and Ratings - About Fair Go Casino


Fair Go Casino is a RealTime Gaming software online casino and a member of the Total Casino group. FairGo Casino is specifically tailored to the Australian market and the casino uses the AUD currency. The Total Casino Group has decent 24/7 customer support and reliable player payments. Click here to read and share Fair Go Casino reviews, ratings, or complaints in the NoLuckNeeded Casino Directory.



Fair Go Casino Restricted Countries:

Moldova, Israel, UK



Bonus Restricted Countries:

Players from the following countries do not qualify for the free no deposit bonus: Albania, Armenia, Azerbaijan, Belarus, Bosnia and Herzegovina, Bulgaria, Croatia, Hungary, Indonesia, Kazakhstan, Kyrgyzstan, Latvia, Lithuania, Mauritius, Macedonia, Malaysia, Moldova, Montenegro, Poland, Romania, Russia, Slovakia, Slovenia, Tajikistan, Turkmenistan, United Kingdom, Ukraine, Uzbekistan

_________________

Last edited by TDTAT on 30.09.2023, 02:29; edited 22 times in total
Joined: 11 Mar 2006
Posts: 99860
Likes: 44836
Location: Gambleville
2840821.10 NLN Dollars
Tournament Dollars

---
---
Ozwin, Uptown Aces, Fair Go 30 FREE Spins Samba Jackpots No Deposit Code:

SAMBA30


Expires 6 September 2023, or later. Game: Samba Jackpots; Bonus terms: This bonus does not require a deposit, however if you redeemed one or more free bonuses consecutively, you should deposit before you redeem another freebie | This bonus has a maximum cash out of $180 | This bonus can be redeemed once | Note the max bet rule | General terms apply.

Fair Go casino 300% Welcome Bonus up to $3000 + 30 Spins on Samba Jackpots Code:

SAMBA300


First Deposit only Min. deposit: $20 / Wagering requirements: 30x bonus and deposit; 20x free spin wins / No max. cashout / Aug 31 - Sep 6 / New Players

Fair Go 31 FREE Spins Samba Jackpots No Deposit Code:

GLITZY31


Expires 12th September 2023, or later. Game: Samba Jackpots Bonus terms: This bonus does not require a deposit, however if you redeemed one or more free bonuses consecutively, you should deposit before you redeem another freebie | This bonus has a maximum cash out of $180 | This bonus can be redeemed once | Note the max bet rule | General terms apply.

Fair Go 200% bonus + 30 spins min. dep. is $60 CODE

CARNIVAL


Bonus terms: No max. cashout limit applies to deposit bonuses | Deposit bonuses can be redeemed 3 times | If you have September 12th | General terms apply.

Fair Go 135% bonus + 40 spins min. dep. is $25 CODE

BOOGIE


Bonus terms: No max. cashout limit applies to deposit bonuses | Deposit bonuses can be redeemed 3 times | If you have September 12th | General terms apply.


CLAIM Samba Jackpots Pokie Free Spins at Fair Go Casino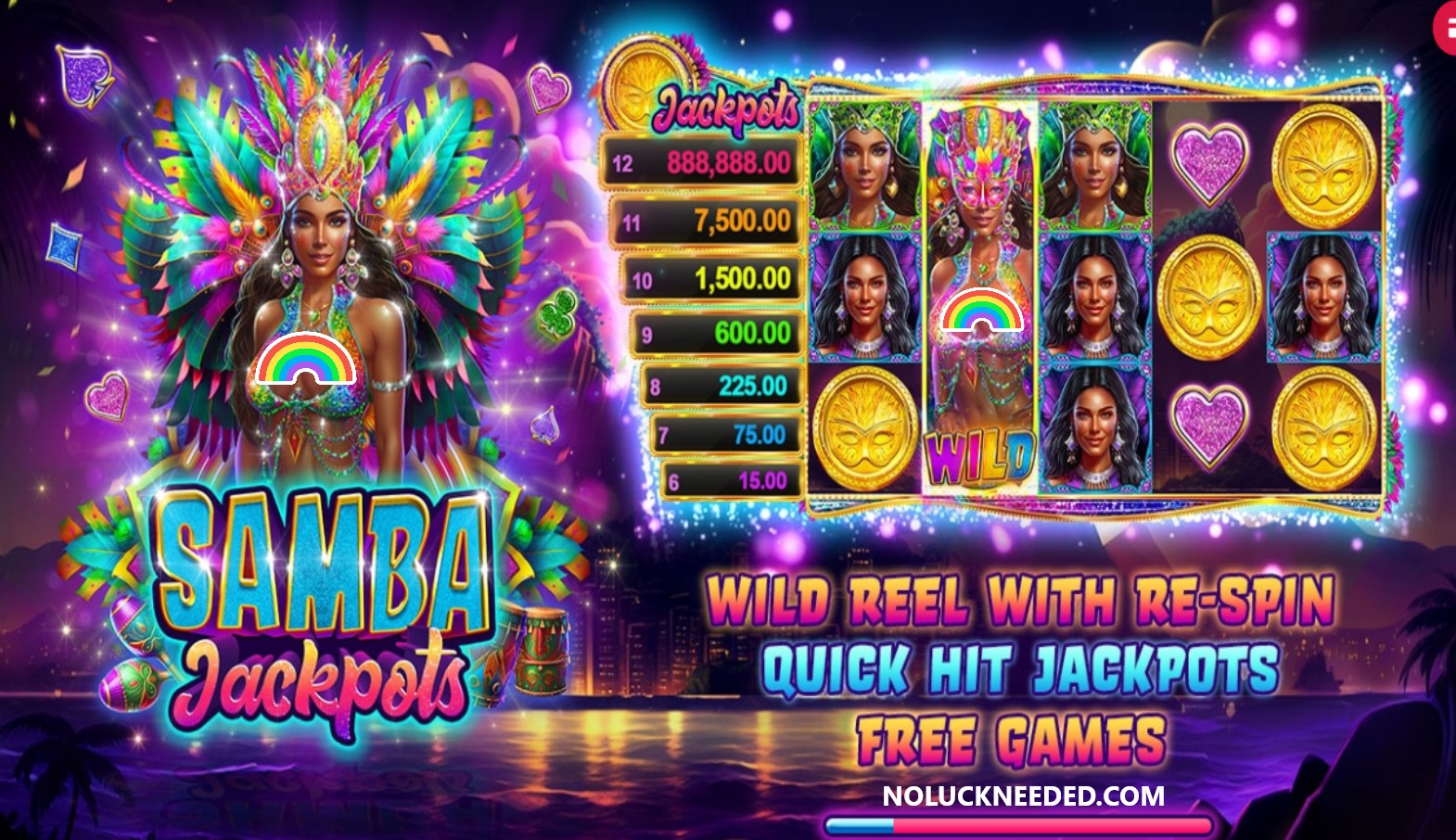 _________________

Joined: 11 Mar 2006
Posts: 99860
Likes: 44836
Location: Gambleville
2840821.10 NLN Dollars
Tournament Dollars

---
---
Fair Go 10 FREE Spins Samba Jackpots No Deposit Code:

SAMBA-BLOG


Expires 12th September 2023, or later. Game: Samba Jackpots Bonus terms: This bonus does not require a deposit, however if you redeemed one or more free bonuses consecutively, you should deposit before you redeem another freebie | This bonus has a maximum cash out of $180 | This bonus can be redeemed once | Note the max bet rule | General terms apply.


Play Samba Jackpot Games with Free Spins at Fair Go Casino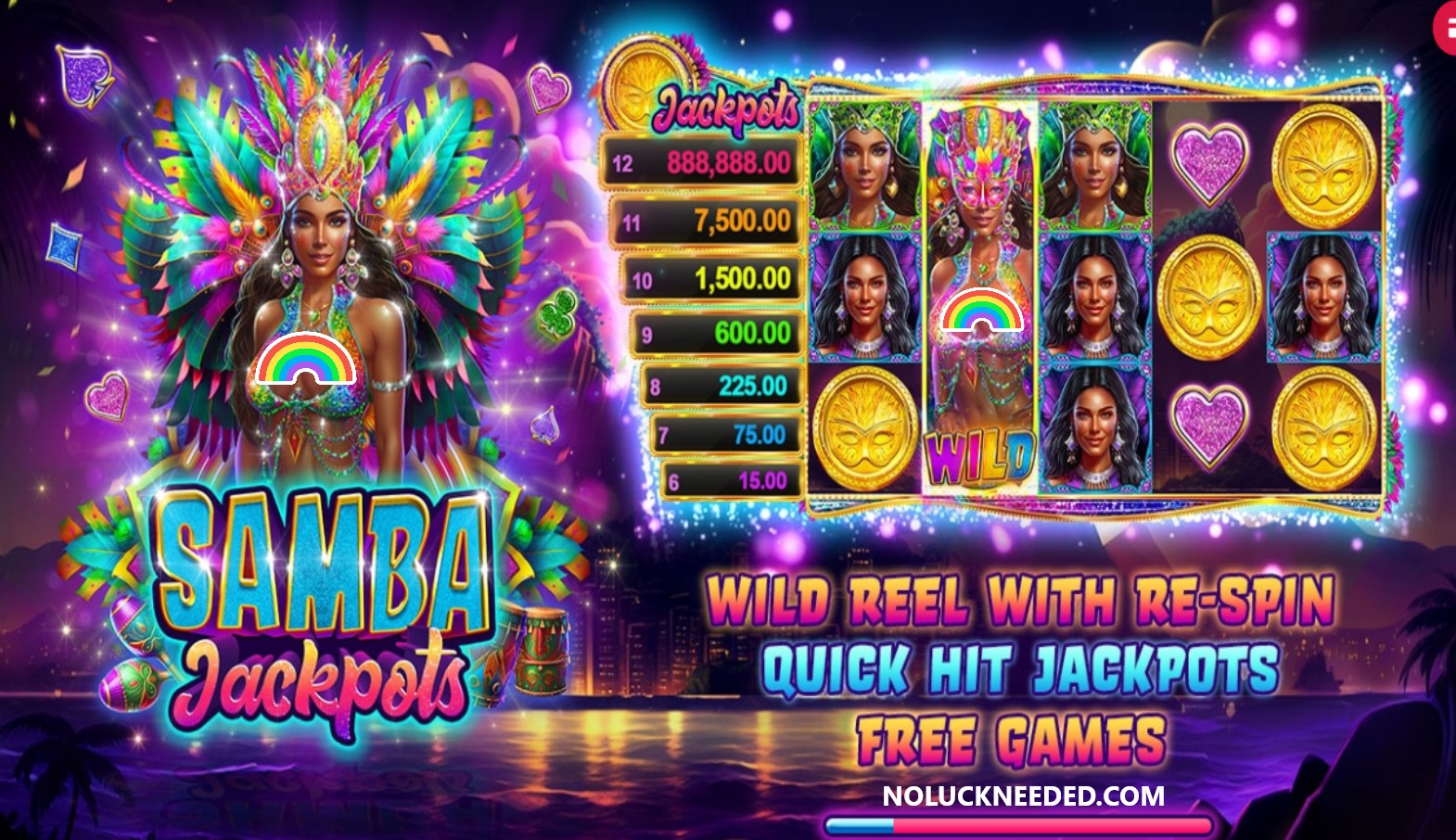 [/quote]

_________________

Joined: 11 Mar 2006
Posts: 99860
Likes: 44836
Location: Gambleville
2840821.10 NLN Dollars
Tournament Dollars

---
---
Your mates here at Fair Go are thrilled to remind you about Paws and Claws tournament. Unleash your wild side and spin the reels on our popular pokie, Big Cat Links.

And the best part? No entry fee! That's right, you've got a free shot at our whopping $7,000 prize pool.

So you better register now - this prowling opportunity won't last forever. The hunt is on and only the fiercest players will claim a stake in the prize!



$7000 Paws and Claws Freeroll at Fair Go Casino! Start with 250 credits


Terms: Starts August 24th | Max. players 17,000 | Prize pool $7,000 | Free entry | Add-on $16.00 | Featured Game: Big Cat Links | Terms and conditions apply.

Play the $7000 Big Cat Links Freeroll at Fair Go Casino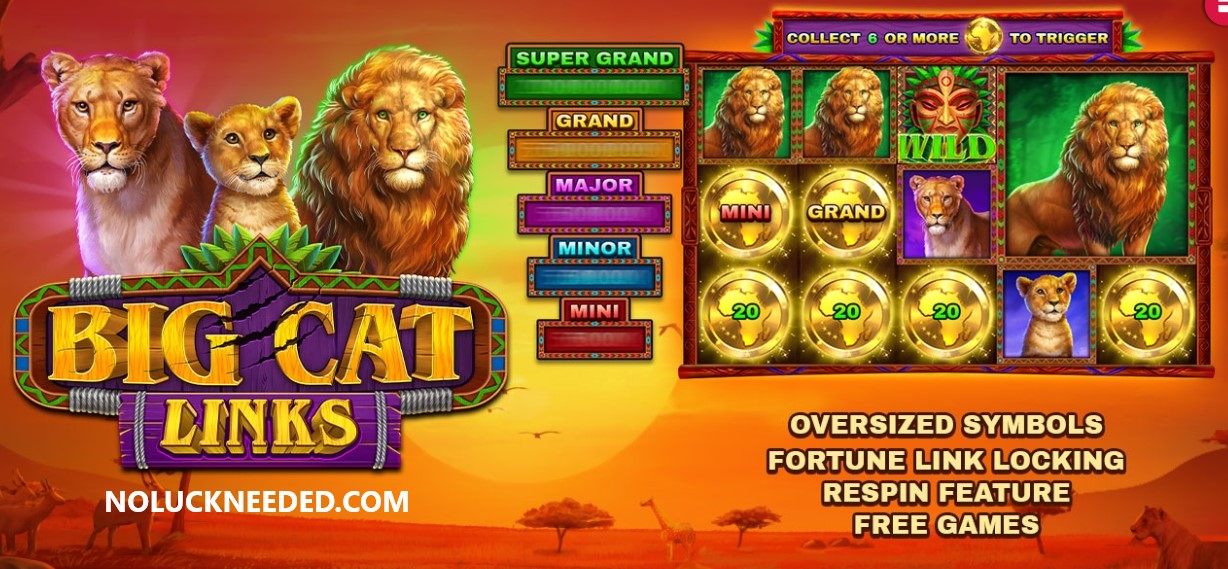 [/quote]

_________________

Joined: 11 Mar 2006
Posts: 99860
Likes: 44836
Location: Gambleville
2840821.10 NLN Dollars
Tournament Dollars

---
---
I just received a $10 free chip coupon via email from Fair Go Casino for folks who deposit "today". Not sure when it expires.

Fair Go Casino $10 Free Chip Loyalty Code:

WINTEREND


Get $10 free! deposit today and redeem $10 freebie. It is that simple! Terms apply. Valid August 31st until ?

_________________

Joined: 11 Mar 2006
Posts: 99860
Likes: 44836
Location: Gambleville
2840821.10 NLN Dollars
Tournament Dollars

---
---
Fancy a big win?
start spinning Desert Raider, Esther A. just won $15,000.00 on the pokie.

Fair Go Casino 115 Free Spins with $25+ Deposits Code:

DESERT-WIN


Be the next winner, grab 115 free spins on Desert Raider! Start winning with just $25 min. deposit. Terms apply. Pokies/Slots only wagering requirements and max bet rules.

Play Desert Raider Pokies at Fair Go Casino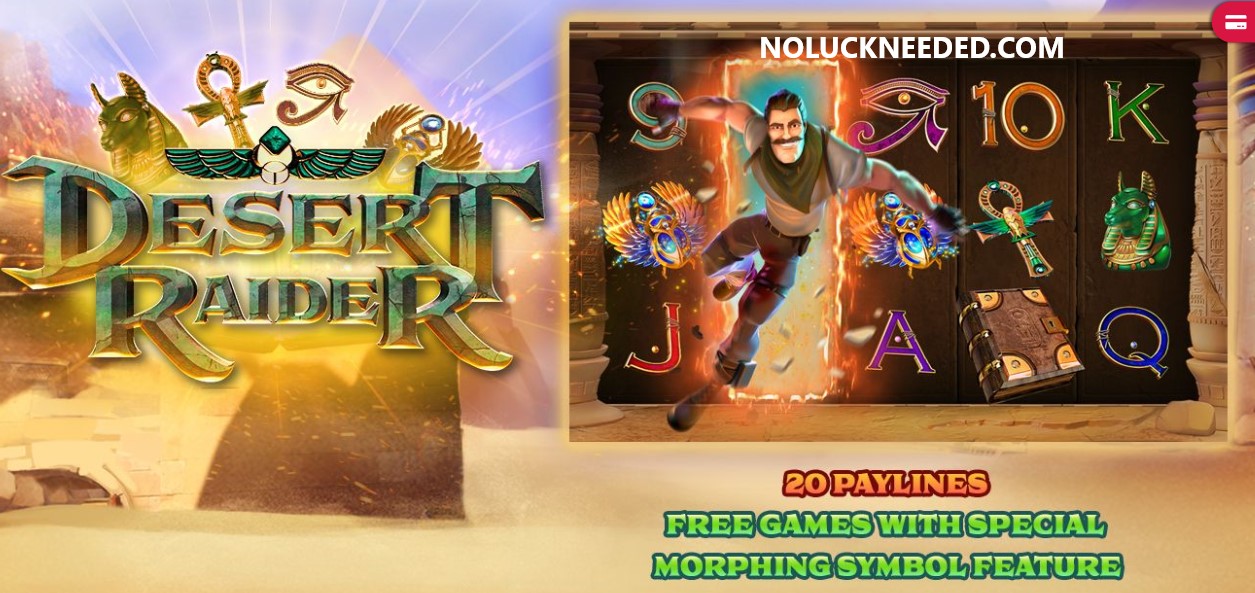 [/quote][/quote]

_________________

Joined: 11 Mar 2006
Posts: 99860
Likes: 44836
Location: Gambleville
2840821.10 NLN Dollars
Tournament Dollars

---
---
Fair Go daily 150% bonus + 50 free spins Code:

GOTM0923


Earn Double Comps! Bonus terms: Minimum deposit is $30 | There is no maximum cashout limit applied to this bonus | Maximum bonus amount is $3000 | Bonus can be redeemed twice daily until the end of the month | General terms apply.




Game of the Month Reel in riches on Mermaid Royale


How'd you like to trawl the ocean floor, catch double comp points AND pocket daily 150% bonus + 50 free spins all without getting your feet wet?

Here's your chance, mate! The enchanting and thrilling Mermaid Royale is our you beaut Game of the Month. And this 5x3, 25-payline slot is teeming with Treasure Chests, Sea Jewels and incredible features that could turn the tide of your fortune. Think you can hook the big one? Collect double comp points and take a deep dive on Mermaid Royale this September!

Play Mermaid Royale for Double Comps this September at Fair Go Casino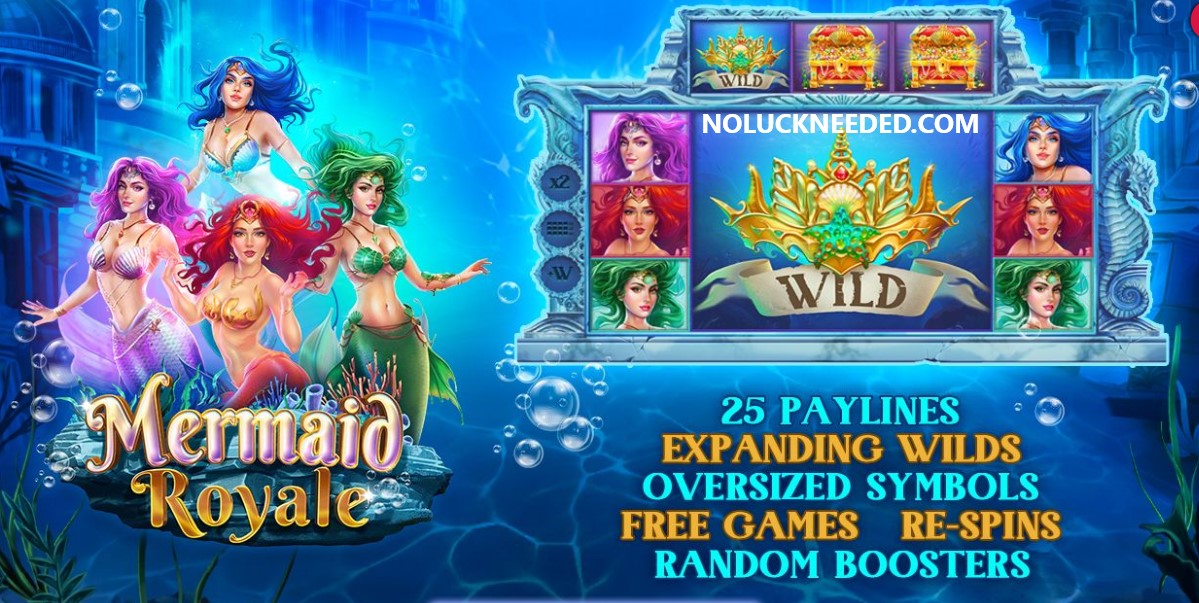 _________________

Joined: 11 Mar 2006
Posts: 99860
Likes: 44836
Location: Gambleville
2840821.10 NLN Dollars
Tournament Dollars

---
---
Paws and Claws $7000 Freeroll! Unleash your inner pokie beast

Paws and Claws tournament is getting wild.. Unleash your wild side and spin the reels on our popular pokie, Big Cat Links. So you better register now - this prowling opportunity ends the 18th of September! The hunt is on and only the fiercest players will claim a stake in the prize!



Start with 250 credits Terms: Ends September 18th

| Max. players 17,000 | Prize pool $7,000 | Free entry | Add-on $16.00 | Featured Game: Big Cat Links | Terms and conditions apply.

$7000 Big Cat Links Freeroll Ends 18 September 2023 at Fair Go Casino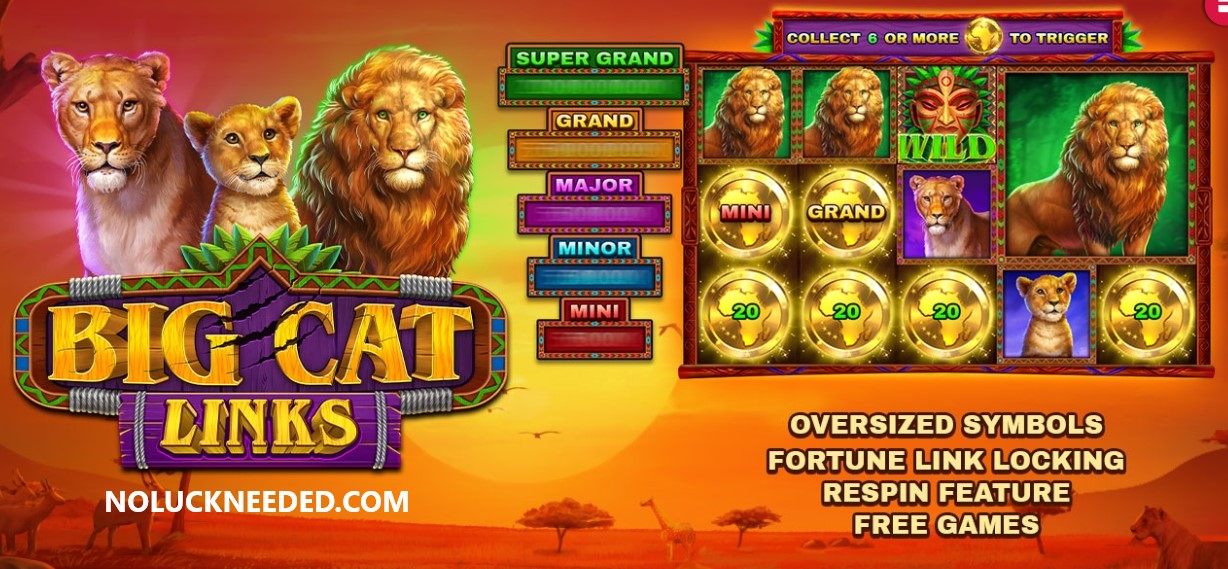 _________________